The AAA games studio Rockstar Games, creators of GTA, Read Dead Redemption, release a video game about every eight years. It costs millions of dollars and takes a team of thousands of people. But what if I told you that indie developers regularly create fun video games in just a few days, for little cost, often with complete strangers? It's all part of an event they like to call a Game Jam. What is a game jam?
A Game Jam is an event where game developers come together to build indie games based on a common theme and set of constraints. The main constraint is a very short time window, usually 48 or 72 hours. Most game jams promote collaboration between developers, artists, composers and other creatives who've often never worked together before.
Have we got your interest peaked? Let's explore more about game jams.
What Is The Point Of A Game Jam?
The main goal of a game jam is to create a fun game in a very short space of time. The benefits of game jams include sparking new ideas for games and sometimes (hopefully) making new friends with the people you collaborate with. Game jams are great for helping you break out of your comfort zone both creatively and socially.
Why Are Game Jams Called Jams?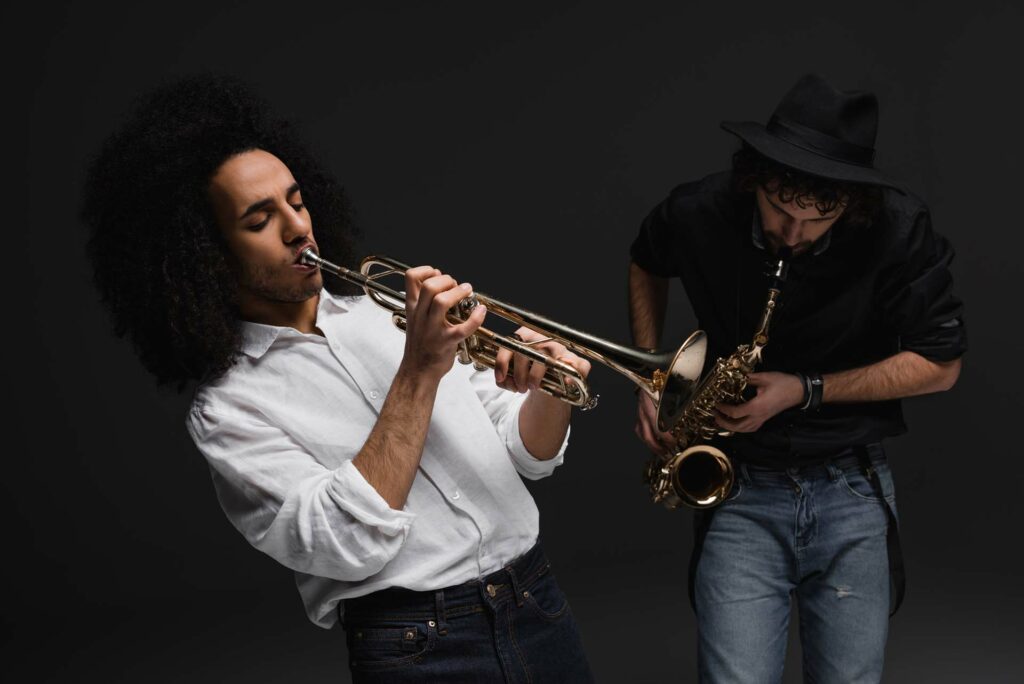 The term "game jam" originated from musicians gathering together to "jam" – that is, to improvise and create music together spontaneously and collaboratively. This concept was later applied to the world of game development, with game jams being events where developers come together to prototype games quickly.
What Do You Do At A Game Jam?
At a game jam, you'll have the opportunity to unleash your creativity and collaborate with other game dev enthusiasts to bring your wildest game ideas to life! You can work solo or join a team and work together to come up with game concepts, prototype your ideas, and test your creations.
You'll have the chance to push the boundaries of what's possible and create something creative and fun! Plus, you'll be part of a vibrant and supportive community of fellow game makers, all working towards a common goal: creating the best game possible in a short amount of time. It's a challenging and rewarding experience that you won't want to miss!
Game jams usually have a central theme that developers must build their games around, but it's typically ambiguous, allowing for creative interpretation. Some examples of themes include The Ocean, Intentional Bugs, and my personal favourite, Bacon!
How Long Does A Game Jam Last?
Most Game Jams are short, only lasting 48 or 72 hours, but some run for a month or longer. The short deadline helps to focus the minds and attention of Jammers, so they are more likely to produce a working game. A shorter jam means a reduced project scope, but constraints lead developers to think outside the box.
From personal experience, short jams are stressful and tiring, but I always get something ok-ish built. But longer jams lead to procrastination and decision paralysis, and I usually give up. But that's just my experience, and you may be completely different.
What Are The Rules Of A Game Jam?
Different Game Jams have their own rules and restrictions that can include deadlines, like limiting the type of game you can build, such as Arcade or RPG games—or insisting that all assets used in your game must be created from scratch. Pro Tip: always read the rules.
Are Game Jams Good For Beginners?
Game jams can be an excellent opportunity for beginners to gain experience and improve their game development, game design, art, or writing skills. By participating in a jam, beginners can learn new techniques, collaborate with experienced developers, and gain valuable feedback on their work.
Should I Join A Game Jam?
Whether or not you should join a game jam depends on your goals and interests as a game developer. Participating in a jam can be a great opportunity if you want to gain experience, learn new skills, and challenge yourself. Taking part can be a fun and exciting way to collaborate with other developers and see your ideas come to life quickly.
How Do You Find A Game Jam Team?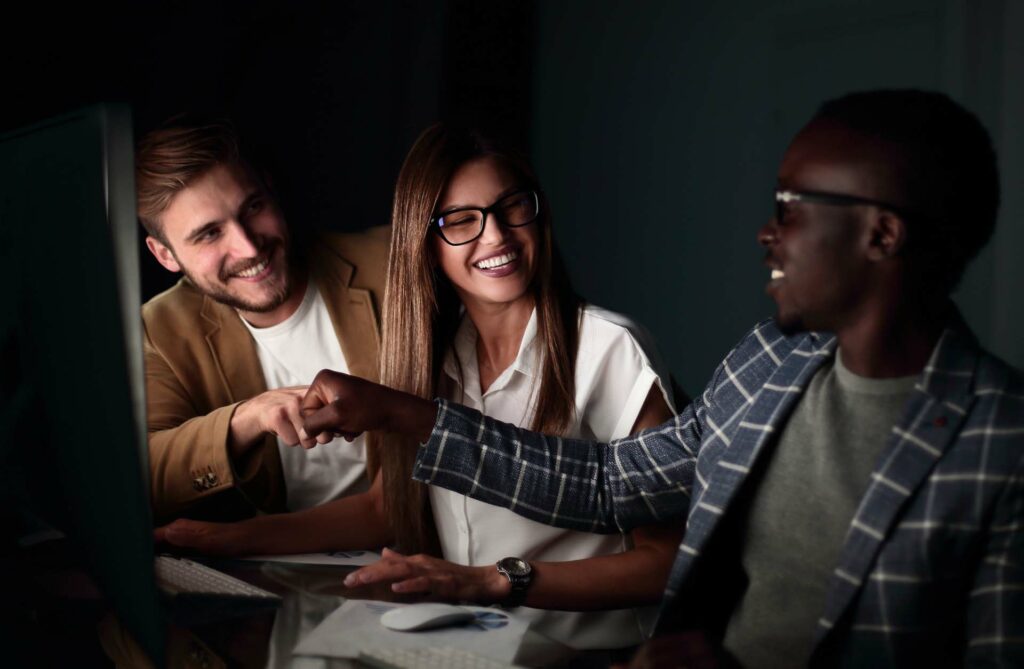 There are four top ways to find a game jam team:
Join online communities, Discord servers, and forums where game developers and game jam enthusiasts gather. These can be great places to network and find potential teammates.
Attend local game development meetups and events. These can be a great way to meet other developers in person and potentially find a team.
Use online platforms and websites designed to connect game developers and form teams, such as itch.io.
Reach out to your existing network of friends, colleagues, and contacts in the game development community. They may know of other developers who are looking for teammates for a game jam.
To learn more about finding a team, check out our full article: How To Find A Game Jam Team – Like A Pro. Also, if you're looking for game development communities on Discord to join, take a look at our article on 20 Must-Join Discords for Indie Game Dev Success.
What Are The Biggest Game Jams?
Game jams come in all shapes and sizes, from nitch meetups to global phenomena; there's a Jam out there to suit everyone. If you're looking to take part, here are four of the biggest game jams with broad appeal.
Ludum Dare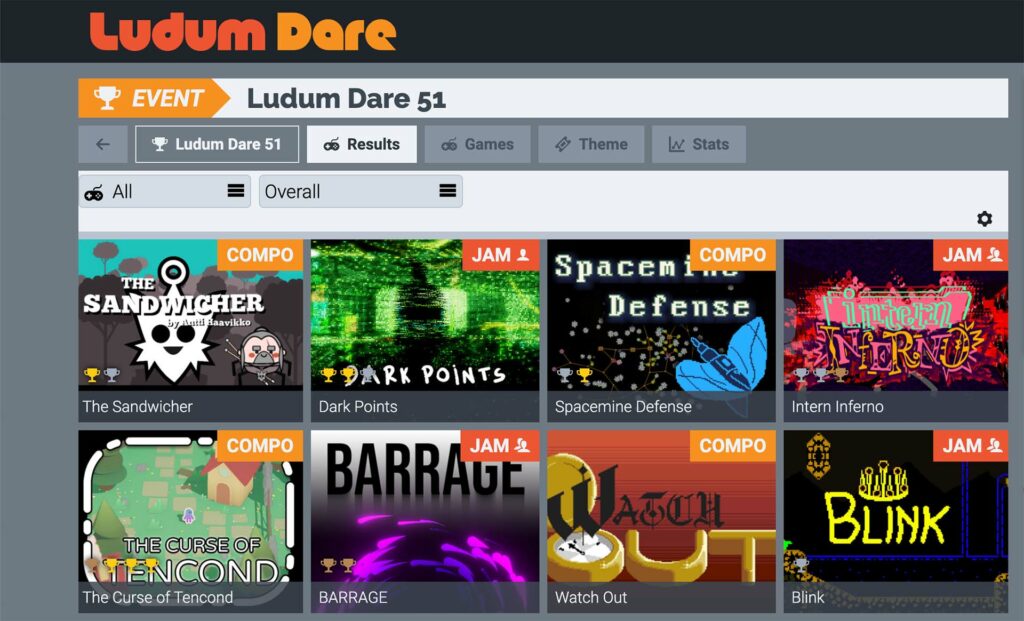 Ludum Dare is the grandpappy of them all; it's both the biggest and longest-running online game jam. Jammers join from all over the world twice a year to make a game from scratch in one weekend. There are two flavours/categories for the jam: Jam, for teams who have 3 days to build their game, and Compo, for individuals who want to challenge themselves, have 48 hours.
If you're interested in joining, here's the schedule for 2023:
Ludum Dare 52: January 6th, 2023
Ludum Dare 53: April 28th, 2023
Ludum Dare 54: September 29th, 2023
GMTK (Game Makers Toolkit) Game Jam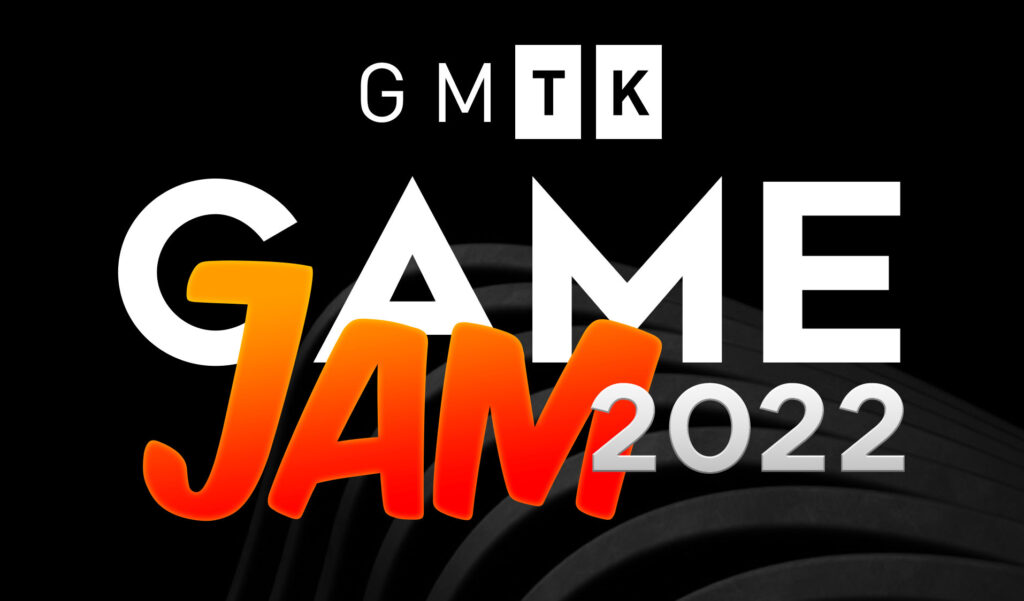 The GMTK Game Jam is an annual game-making marathon where individuals and teams try to make a game that fits a theme in just 48 hours. The jam is hosted by Mark Brown, a British video games journalist and creator of the popular YouTube channel Game Makers Toolkit.
If you're interested in joining, the jam will return in 2024, with the exact date to be determined. The theme will be announced when the jam officially begins. Previous years' themes include; "Roll of the Dice", "Joined Together", "Out of Control", and "Only One". For more information and to take part, check out the official itch.io page.
Global Game Jam
The Global Game Jam is a coordinated group of in-person events with the shared goal of allowing anyone to make a game. In 2022, the jam had over 33,000 participants from 100 countries who made a staggering 5,858 games.
To learn more about the jam, check out our article: What is Global Game Jam?
Brackey's Game jam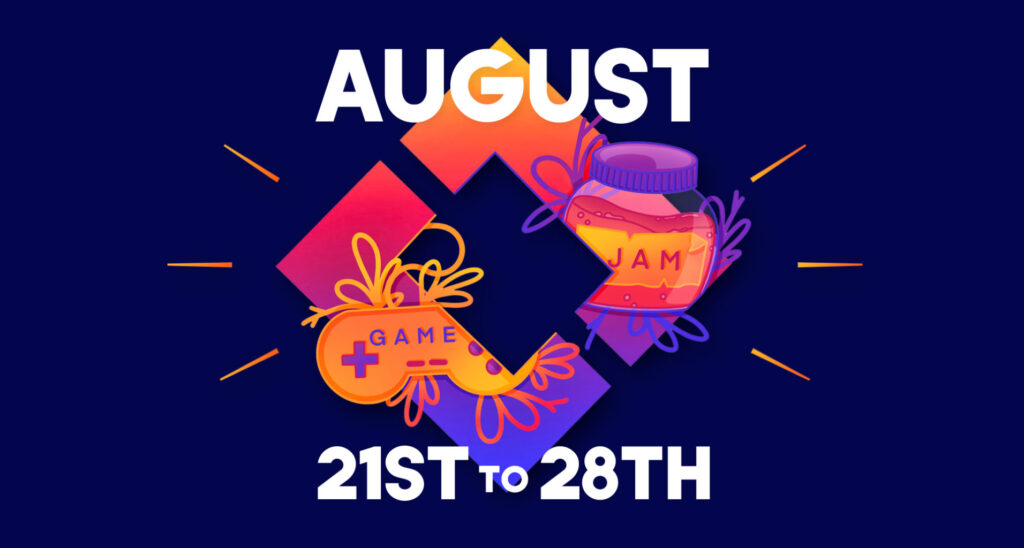 Brackey's Game Jam is an annual event hosted by the team behind Brackey's Youtube channel. In 2022, over 1,000 games were made with the theme of "You are not alone". The jam was most recently held from February 12th-19th, 2023. The jam is rumoured to be returning again later in 2023.
Can You Win Money From Game Jams?
It's unusual for game jams to offer prize money to the winning participants. Especially when you consider that most online jams are free to enter. And the few where you do pay are usually in person – and your contribution helps pay for the venue and snacks.
If you're looking for a competition that does have prize money, make sure to check the specific rules and guidelines. Even if there are no cash prizes, participating is still a valuable and rewarding experience.
What Are Some Successful Games Created At Game Jams?
Successful games created at game jams include the popular indie game "Octodad", the award-winning game "Baba Is You", and the mobile sensation Minmetro by Dinosaur Polo Club.
It's not only hobbyists and indie devs who jam. Larger game development studios hold private game jams to come up with ideas for projects.
Many people enter Game Jams but never publish a game at the end. So, if you're participating, so long as you submit something, you are successful!