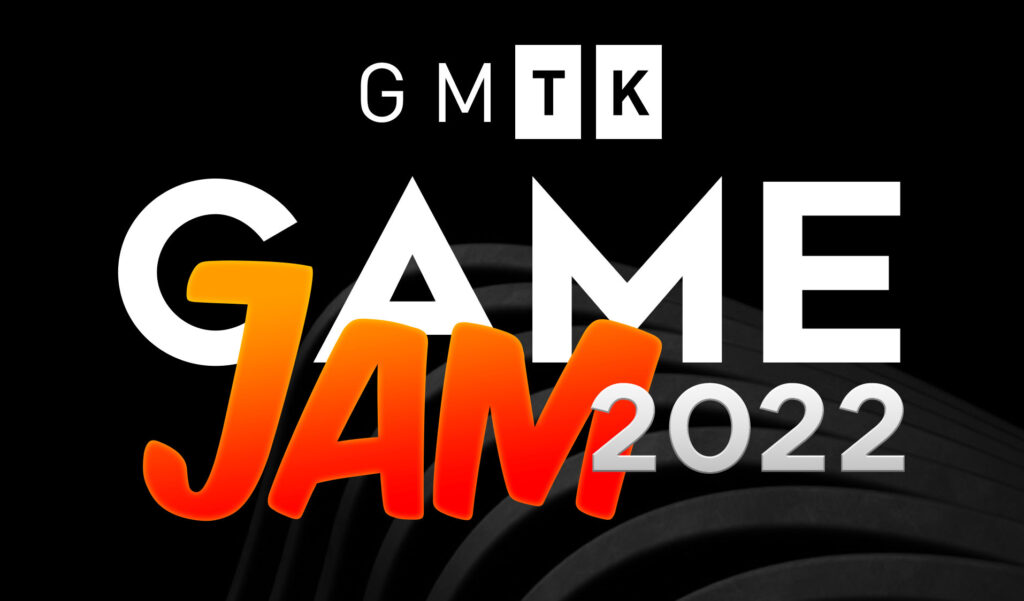 Imagine a whirlwind weekend where thousands of creative minds from across the globe meet up online to do one thing – make games! Welcome to the world of GMTK Game Jam – the 48 hours challenge where programmers, artists, designers, and gamers converge to make games around a common theme. Buckle up as we dive into the caffeine-fueled adventure that is the GMTK Game Jam!
The GMTK Game Jam is an annual online event where game designers, developers, artists and indie game enthusiasts come together for one weekend to make video games. The Jam is a project created by games journalist Mark Brown, host of the Game Makers Toolkit YouTube channel.
Let's dive as we uncover more about this event.
What Is The Concept Behind The GMTK Event?
The GMTK event is an annual game jam where developers from all over the world submit their creative entries. The exciting concept behind this event challenges game developers' skill and creativity to develop a game based on a particular theme within a limited time period. Winning this competition brings global recognition and is therefore highly coveted. Apart from game submission via their website, participants can download related materials and interact with the community through Discord. GMTK always ensures everyone has a good time, whether they're a participant or an avid follower!
What Are Some Themes From Previous GMTK Game Jams?
Each year, the GMTK Game Jam brings together thousands of game developers from around the world to create innovative and interesting games in a limited time frame. Over the years, a multitude of themes have been explored during this event, sparking creativity and pushing boundaries.
Some notable themes have included "Only one," which encouraged participants to think about various interpretations and applications of the word; "Roll of the dice," which inspired games centered around chance; and "Joined together," which challenged jammers to explore innovative game mechanics. These themes have fostered a diverse range of games, showcasing the immense talent and imagination of the participating teams.
| Year | Date | Theme |
| --- | --- | --- |
| 2018 | 31 August–2 September | Genre without mechanic |
| 2019 | 2–4 August | Only one |
| 2020 | 10–12 July | Out of control |
| 2021 | 11–13 June | Joined together |
| 2022 | 15–17 July | Roll of the dice |
| 2023 | 7-9 July | Roles Reversed |
Themes of previous GMTK game jams by date.
When Are Teams Assembled For The Jam?
Teams for the Jam are typically assembled after the theme has been announced. This allows individuals to discuss their ideas and find people with skills that complement their own. Such skills as game design, storytelling, art, graphic design, and, of course, programming. The majority of these discussions and team formations take place in discord servers, where potential team members can easily communicate and coordinate their efforts. Finding a good team will really boost your enjoyment of the event.
There is no limit on the number of people per team, and people can be in multiple teams. Only one person from your team needs to join itch.io and submit the game. But, if others on the team also join itch.io, they can be tagged as contributors.
If you've never joined a team for a game jam before, you might find the following articles helpful: How To Find A Game Jam Team – Like A Pro. You will also like our article about the 20 Must-Join Discords for Indie Game Dev Success.
How Are The Final Games Published?
Your game must be uploaded to itch.io before the close of the event to be entered into the game jam so that other participants and players can review your game, and it can be ranked in the overall competition. It's common for jammers to upload version of their games for different platforms, such as for Windows, Mac or a Web browser. After the competition, many participants continued to work on their games and eventually published them on other platforms, such as Steam.
Are There Any Restrictions On What Engine Can I Use?
Traditionally, there are no restrictions on what game engines or tools you can use. However, the use of AI generation is discouraged. There is also no restriction on using premade game assets, although it's encouraged that you create your own and disclose and credit the creators when you use someone else's assets.
When Is The Next GMTK Event?
GMTK is itch.io's biggest jam and typically takes place between July and August each year. The next GMTK Game Jam event will return in 2024, but the exact date is TBC.
Below are the dates of previous jams:
Year
Date
# of participants
Creators
Games
2017
14–17 July
2,857
731
2018
31 August–2 September
3,313
1,029
2019
2–4 August
7,590
2,648
2020
10–12 July
18,326
5,477
2021
11–13 June
21,967
5,817
2022
15–17 July
22,077
6,168
2023
7-9 July
22,400
6,811
Dates of previous GMTK Game Jams.
How Can I Signup to Take Part In GMTK Game Jam?
To sign up and participate in the next GMTK game jam, you can follow the event's official itch.io page or subscribe to the Game Makers Toolkit YouTube channel and press the notification bell so you don't miss announcements. When the registration page for the next jam goes live, you will be able to tap the button to Join. Once you have joined the jam, you will receive email notifications about the event.