Game jams come in all shapes and sizes, from nitch meetups to global phenomena; there's a Jam out there to suit everyone. If you're looking to take part for the first time, here are five best game jams for beginners with broad appeal.
Best Game Jams for Beginners
Ludum Dare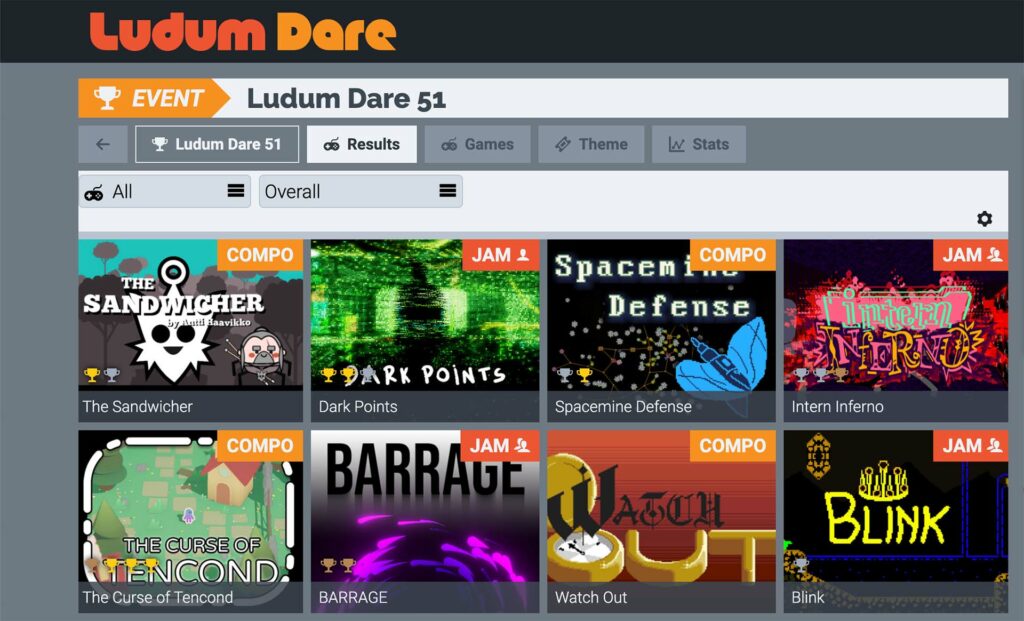 Ludum Dare is the grandpappy of them all; it's both the biggest and longest-running online game jam. Jammers join from all over the world twice a year to make a game from scratch in one weekend. There are now three flavours/categories for the jam:
Jam – for teams who have three days to build their game.
Compo – for individuals who want to challenge themselves have 48 hours. (I've done this one before; it can be a little intense.)
Extra (new) – for solo or teams who want to take a slower pace, with a 3-week deadline, their game will not be scored, but they will get feedback if you submit early and give feedback.
The new Extra category of Ludum Dare looks to be a great low-stress, beginner-friendly option for new game makers going solo or in teams who need a little extra time.
If you're interested in joining, here's the schedule for 2023:
Ludum Dare 52: January 6th, 2023
Ludum Dare 53: April 28th, 2023
Ludum Dare 54: September 29th, 2023
GMTK (Game Makers Toolkit) Game Jam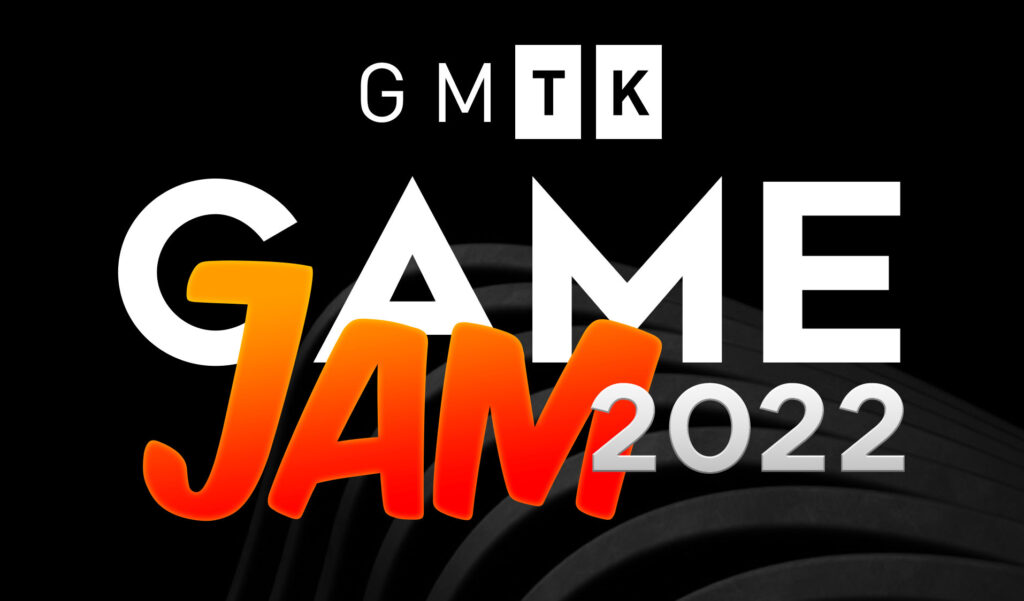 The GMTK Game Jam is an annual game-making marathon where individuals and teams try to make a game that fits a theme in just 48 hours. The jam is hosted by Mark Brown, a British video games journalist and creator of the popular YouTube channel Game Makers Toolkit.
If you're interested in joining, the jam will return in 2024, with the exact date to be determined. The theme will be announced when the jam officially begins. Previous years' themes include; "Roll of the Dice", "Joined Together", "Out of Control", and "Only One". For more information and to take part, check out the official itch.io page.
Kenney Jam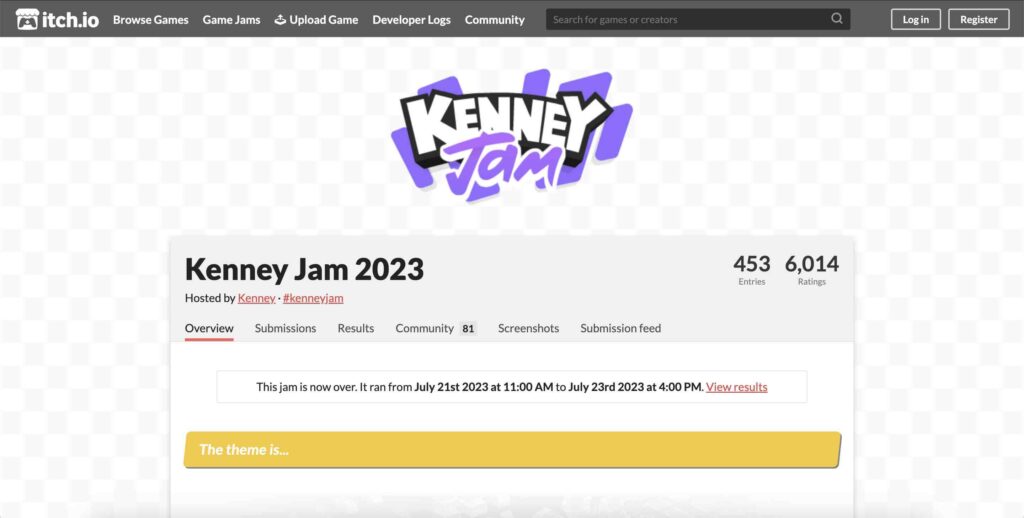 Kenny is a well-known artist and content creator in the games space who creates wonderful free assets for game developers, such as 2D sprites and 3D models. Kenny Jam is a 48-hour jam hosted by Kenny, where the only restriction is that you can only use assets created by Kenny to make your game. This jam is great for beginners who want to focus on game design without the difficulty of creating game art.
Brackey's Game jam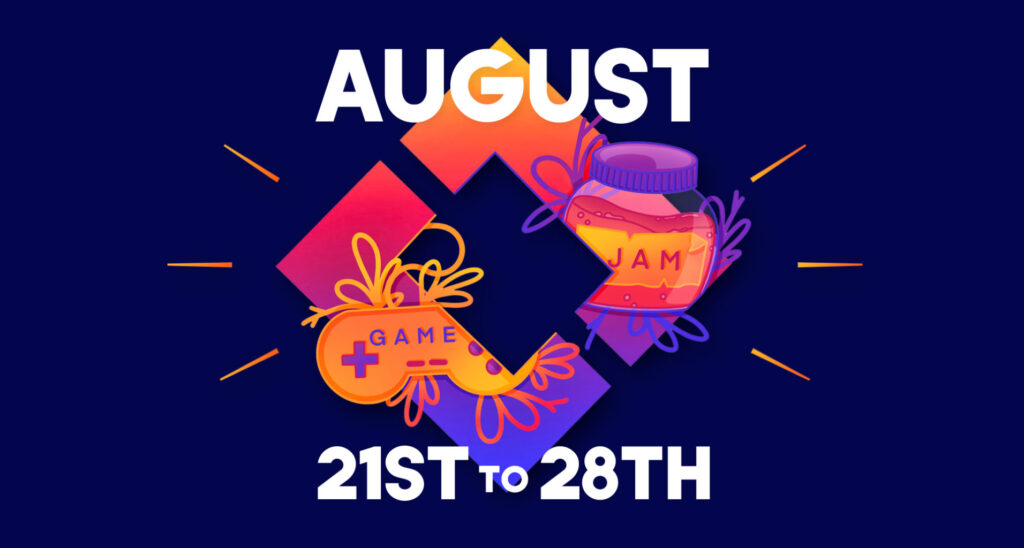 Brackey's Game Jam is an annual event hosted by the team behind Brackey's YouTube channel. In 2022, over 1,000 games were made with the theme of "You are not alone". This jam is good for beginners because of Brackey's supportive community and the hundreds of free beginner game dev tutorials on their YouTube channel.
The jam was most recently held from February 12th to 19th, 2023. The jam is rumoured to be returning again later in 2023. For more information, check out the official page on itch.io or join Brackey's discord community.
Global Game Jam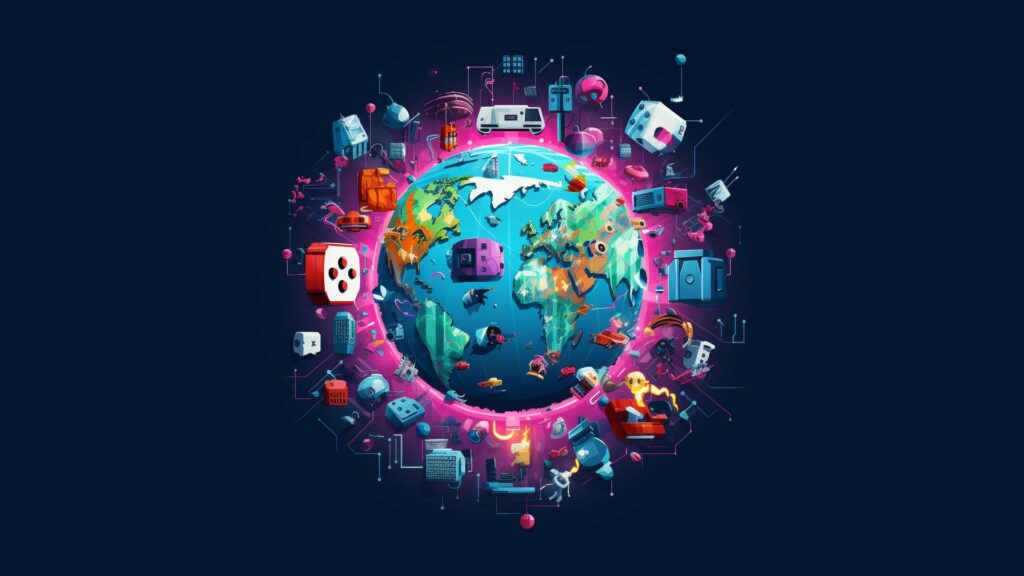 The Global Game Jam, or GGJ for short, is a coordinated group of in-person events with the shared goal of allowing anyone to make a game. In 2022, the jam had over 33,000 participants from 100 countries who made a staggering 5,858 games. There is more than likely a global game jam event being held near you soon, and they are open to all, including new game developers.
GGJ supports not just video games but also card, board, and various other forms of entertainment. To learn more about the jam, check out our article: What is Global Game Jam?