Game Jams are a great way to test out new ideas, improve your skills and make friends. Today we're looking at how to join a game jam if you've never done it before.
For those who don't know, a game jam is an event where people compete in teams or as individuals to build a working game prototype in a short time, usually only 48 or 72 hours, although some run much longer. Game Jams are held as online virtual events or as real-life meetups, like Global Game Jam.
Let's explore how to join a game jam for the first time. Since game jams can be virtual or in-person meetups, step one is to decide what kind of jam you want to take part in.
Joining An In-person Game Jam
In-person game jams are exciting, bustling events, typically held over a weekend in a shared public space such as a university, co-working office, or even a large coffee shop. In these events, you're in the same room with fellow game developers, designers, artists, and programmers, all working tirelessly toward the same goal.
Joining an in-person game jam offers several benefits. You can experience real-time collaboration, instant feedback, and spontaneous brainstorming sessions, not to mention the thrill and camaraderie that come with working side by side with other passionate game developers.
Here's how you can join:
Find a Jam Near You: Websites like Global Game Jam list upcoming in-person game jams happening around the world.
Sign Up: Once you've found a game jam you'd like to join, follow the registration process outlined on the event's website.
Pack Your Essentials: Depending on the event's rules, you may need to bring your own laptop, software, art supplies, or other tools you might need.
Show Up and Jam: Arrive with an open mind, ready to collaborate, learn, and create something new!
Joining A Virtual Game Jam
Online virtual game jams are perfect for those who can't attend an in-person jam or prefer the flexibility and convenience of working from home. These events happen entirely online over a designated period of time.
Joining a virtual game jam comes with its own set of advantages. You can work in your own space, at your own pace, and you have the opportunity to team up with people from all around the world. Online jams are a good option if you're a little introverted and want to jam without the extra pressure of meeting in person.
Here's how to join:
Choose the Right Jam: Websites like itch.io or Game Jolt regularly host and list online game jams that you can join. Itch has a really handy gant chart/timeline thingy with all the upcoming jams you can join.
Sign Up: Once you've found a jam that suits your interests, follow the registration instructions on the website.
Get Set Up: Make sure you have a stable internet connection and all the necessary software and tools installed on your computer.
Jam On: When the jam starts, log-in, join your team, and start developing your game!
How To Find A Game Jam Team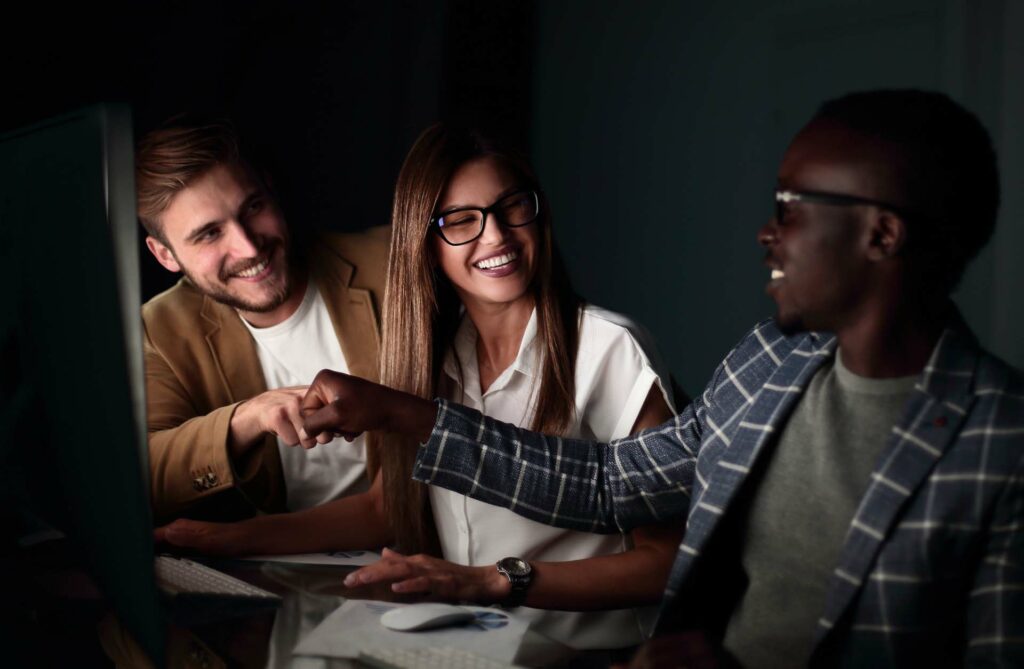 Whether you're taking part virtually or in person, game jams are much more fun when you collaborate with other people to make a game.
There are four top ways to find a game jam team:
Join online communities, Discord servers, and forums where game developers and game jam enthusiasts gather. These can be great places to network and find potential teammates.
Attend local game development meetups and events. These can be a great way to meet other developers in person and potentially find a team.
Use online platforms and websites designed to connect game developers and form teams, such as itch.io.
Reach out to your existing network of friends, colleagues, and contacts in the game development community. They may know of other developers who are looking for teammates for a game jam.
Final Thoughts
Game jams provide a great way to test your skills, get creative, and find a community of passionate game creators. Whether you choose to participate in-person or online, remember that the ultimate goal is to learn, create, and have fun!
So, what are you waiting for? Find a game jam that appeals to you, gather a team, and dive into the jam! Who knows? Your next game jam could lead to your next big indie game hit!